Jason Brick
Jason is the Editorial Consultant to the Anthology Barista at the Fictional Café, helping select and publish works that have appeared in our virtual 'zine in book form. A professional writer, martial artist, travel addict, and dad whose work has been published across multiple genres and formats, he was co-editor on two previous anthologies, Baby Shoes and Flash!, each of which featured 100 original flash-fiction short stories written by 100 different authors. He lives in Oregon.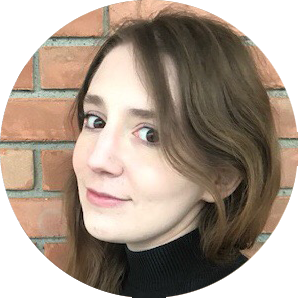 Honorah Creagh
Honorah Creagh is FC's first Fiction Barista. Honorah graduated from Western Connecticut State University with a Bachelor of Arts in English and a minor in Philosophy. She's one of those rare and impressive individuals who has deep insight into fiction-writing styles, plotting and characterization, and ably expresses her analyses and interpretations in written reviews and evaluations of incoming FC short stories and novel excerpts. Honorah recently completed a copyrighting certificate degree program from the University of California, San Diego.
Ruby Fink
Ruby is the Audio Arts Barista at the Fictional Café. She became a FC contributor in 2016, followed by FC publishing "Mickie McKinney, Boy Detective," an audio production she wrote, directed and produced with the cast of Faux Fiction Audio about the adventures of a middle-school, pint-sized gumshoe and his friends.
Ruby studied Film Production at Chapman University's Dodge College, taking a minor in Narrative and Dramatic Literature. She fell in love with audio shows her senior year. Since then, she has enjoyed bringing her cast of 15 talented actor-friends together to create innovative audio versions of fiction and nonfiction books for publishers and individuals alike. You can learn more at https://www.fauxfictionaudio.com/
Caitlin M. Park
Caitlin is the Literature Barista at the Fictional Café. She is a graduate of California State University at Sonoma, where she majored in English and has a Master's degree in Creative Writing in progress. When she isn't working on her novel, she's taking care of her toddler son, Damian. She says Dalton Trumbo, Margaret Atwood, and Paolo Bacigalupi are among her favorite authors.
Caitlin and Jack co-founded the Fictional Café April 15, 2013. It launched a month later.
Mike Mavilia Rochester
Mike is the Marketing Barista, Associate Editor, and Editor of the Fictional Café Anthology. He brings his management and networking skills from his many years of working in the nonprofit sector to the many tasks of coordinating FC's online presence and social media. A passionate short story writer, reader, and fan of Raymond Carver, Ernest Hemingway, and William Faulkner, he is also FC's Associate Editor, reading and reviewing new submissions.
Mike graduated from Bowdoin College and when he's not buried in a book, he's playing his guitar, hockey, or traveling. In his work as a freelance writer, he provides ghostwriting, editing and publishing services for both fiction and nonfiction authors as well as businesses, helping them create a unique and marketable brand. Contact him at mike@fictionalcafe.com or on LinkedIn.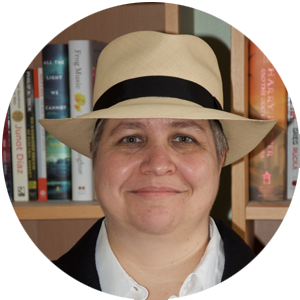 Ruth Simon
Ruth Simon is the Submissions Manager Barista. Stepping up to take on this newly created position, Ruth is the human lynchpin in FC operations. She holds a Master's degree in English and is a writer, an editor, and a librarian. In this critically important position she strengthens our workflow process which, quite honestly, has lacked clear management in the past. Now, contributors will have their work distributed among us baristas and read more promptly. Ruth rocks!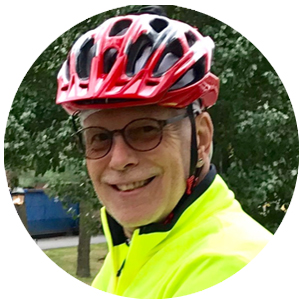 Jack B. Rochester
Jack is the Founding Barista and Editor-in-Chief at the Fictional Café. His career in publishing began as a book acquisitions editor; he published over 65 authors. His writing career was launched with the publication of the bestselling The Naked Computer, which he co-authored with John Gantz. A dozen books and twenty years later, he and John co-authored another hit book, Pirates of the Digital Millennium.
Having had enough with business and technology books, Jack began his fiction-writing career in 2011 with the publication of Wild Blue Yonder, the first Nathaniel Hawthorne Flowers novel, followed by Madrone. The trilogy will be completed in 2018 with the publication of Anarchy. He has two more novels in progress.
Jack took his Master's degree from Sonoma State College (now California State University at Sonoma). Of all the jobs he's held in publishing over the years, he says working at the Fictional Café is the most gratifying. Contact him at Jack@fictionalcafe.com or on LinkedIn.