Editor's Note: On June 19, 1865, the last emancipation of the black people of the United States took place. Occurring in Texas, slavery was that day finally and completely abolished. Although little known or recognized, this final act of abolition was named "Freedom Day" and is often remembered today as "Juneteenth," for June nineteenth.
We are honored to offer you this poetic narrative  entitled "Juneteenth," commissioned especially for the Fictional Café to recognize this day, written by Sarah Kersey.
Juneteenth
I must have died, because now I am free.
I couldn't have. Not today. That general—Galveston is his name?—rode in on his steed. For some reason, I pictured Michael on the white horse in Revelation. General looked defeated. A savior's a savior, no matter what.
How could my master be free, but I am not? No more will that question leave a mark, like a whip, to underscore its three-fifths* truth. Now with these extra two-fifths, what will we do as a whole? I can learn to paint pictures like the ones on Master's walls. I will read books. I will write my name. I will write my children's names over and over as love letters until I learn more words to describe them, so if they're taken away from me, everyone will know. No one will tell me anything ever again.
Black Codes** will be put beneath the moon. We'll watch them turn to milk and we'll drink as our bones become royal marble pillars, monuments to what we'll become. Some of us mulattos will become rich yet unashamed of our black fathers, full of their religion.
We've been broken, but we've  broken from bondage.
Our family was split, but each member will grow on their own.
A whole, we free fall into fulfillment.
I will toil wholly and freely.
I will struggle wholly and freely.
I will rise wholly and freely.
I will cry wholly and freely.
I will live wholly and freely.
Even in fear I will live whole and free.
If they fight me, or kill me, I will die as a whole. I'm afraid of being murdered in the open. The North is a servant to privilege, yet able to assist; but what if the townspeople are still enslaved to power?
800,000: the vanished tribe***. You will find us in black lips, black eyes. Our blood will continue to pour, diluted, but our children will remember (and remember that Sis Goose**** heard late, but she flew too), and their children will read in books, and their children . . . well, they could forget. But our minds are older than those who owned us. Thoughts, like angels, ascend to heaven, to home. We are free at last.
No one will believe what I've seen on June Nineteenth.
***
References
* Known as "the three-fifths clause (Article I, Section 2, of the U.S. Constitution of 1787" American slaves were counted as three-fifths of a white person for purposes of calculating a state's census.
** Black Codes were created by Southern states after the Civil War to thwart blacks from experiencing emancipation and to continue to restrict their freedoms; for example, blacks were only allowed to sit in the back of public buses.
*** "Vanished tribe" is a term used by Ralph Ellison in his novel, Juneteenth.
*** Sis Goose is a fictional character in the children's book Come Juneteenth by Ann Rinaldi. Although a "slave," born of a black mother and a white father, she is thought of as a sister and a member of the Holcomb family with which she lives in Texas until . . ..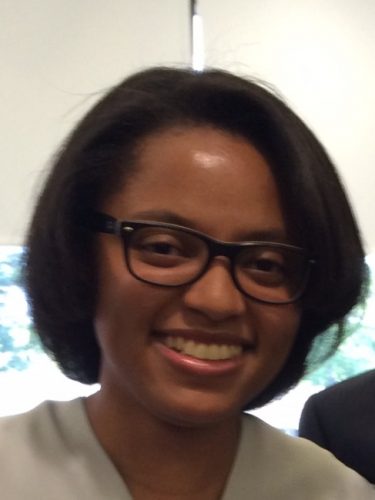 Sarah Kersey is  poet, writer, associate editor at the South Florida Poetry Journal, and a frequent contributor to Fictional Cafe.