a guest post by Sarah P. Kersey
Writers are readers, and most of us are starting to compile our summer reading lists. A great opportunity for reading poetry is to subscribe to Ghost City Press's Summer Micro-chapbook series. StackExchange, a writer's Q&A website, considers a standard poetry chapbook to contain 20-30 pages, or 25 shorter poems. A micro-chapbook has significantly fewer poems, averaging about 10 pages. Click to see some of Ghost City's previously published micro-chaps from 2016 and 2017.
Starting today, May 28th, Ghost City Press is releasing its third annual series, one micro-chapbook each day for 75 days, ending on September 7, 2018. The full roster of poets can be found here.
All of the books are free and will be sent to subscribers via email. Contributions/donations are welcome. As stated on Ghost City Press's Twitter post, "It's literally the best deal on the Internet." It really is!
Ghost City Press was established in 2013 in Syracuse, New York. The editor-in-chief is Kevin Bertolero. He edits poetry for Mixtape Methodology and North Country Literary Magazine. Additionally, he is an essayist for Medium. As stated on the About page, the aim of Ghost City is to bring "everyone in the online community closer together to celebrate the persistence of art in a time when it is needed most."
One chapbook I'm very excited for is from the brilliant M. Stone called Evolving God, which will be released on June 21. Her poetry is stirring and on a forward trajectory. More about Stone and her work can be found here and here.
As members of Fictional Café's Coffee Club, it becomes ever more important that we writers can and should support other writers and share our successes with each other. When we share success, we inspire one another to improve in our craft. Sometimes we may think to ourselves that a particular poem we write is not earth-shattering. Yet that very poem could get published and spark a fire in a fellow reader/writer. He or she could write an incredible poem all because of reading a poem we thought was ostensibly "not earth-shattering."  The point: All work is important, and it all matters. We read to become better writers, and we write so others can read, and then they get writing, etc. Self-understanding fosters greater understanding for others through the written word.
Let's continue that cycle in true Fictional Café fashion!
**
Submissions Note:  Ghost City Review, the literary magazine under the Ghost City umbrella, accepts unsolicited submissions year-round. Submission guidelines can be accessed on the site. Ghost City Press, the book/chapbook/micro-chapbook arm, accepts solicited submissions only. Because of this, there is no information about guidelines.
**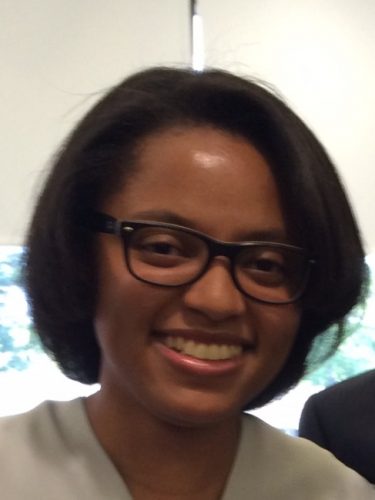 Sarah Kersey's poetry appeared in FC in March, 2018.  Sarah read her poems for The Fictional Café's 5th anniversary on May 22, 2018.  She is an associate editor for South Florida Poetry Journal, and is a guest reviewer for Aji Magazine's Fall 2018 issue.