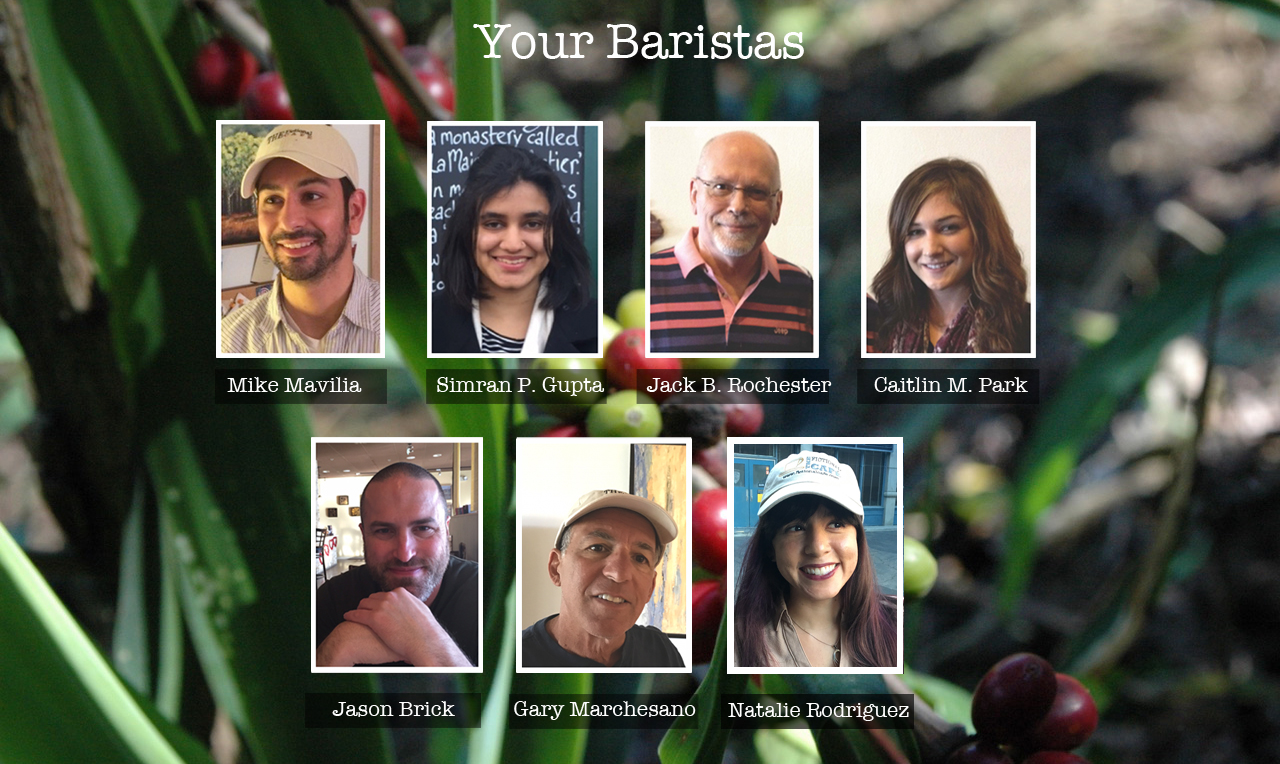 Mike Mavilia
Mike is the Head Barista at the Fictional Café. When he's not managing the Café, he provides ghostwriting and editing services for nonfiction authors. In his work as a freelance writer, he helps authors and businesses create a unique and marketable brand. He also brings his management and networking skills from his many years of work in the nonprofit sector. Mike graduated from Bowdoin College and is a passionate writer and reader. When he's not buried in a book, he's playing his guitar, hockey, or traveling. He also writes short stories and is a fan of 20th-century American authors, including Raymond Carver, Ernest Hemingway, and William Faulkner. Though he's a native New Englander, Mike recently relocated to Napa, California. Contact him at mike@fictionalcafe.com
Simran P. Gupta
Simran is a senior at Simmons College. She is majoring in English and French, and would spend all day with her nose in a book if she could. She is currently studying abroad in Paris, France, and hopes to one day own a bookstore. Her blogsite is https://theampersandandme.wordpress.com/
Jack B. Rochester 
Jack is a novelist and the other founding barista at the Fictional Café. When he isn't busy with the Café, he's writing. When he isn't writing, he's busy with the Café. His website is http://jackboston.com/
Caitlin M. Park
Caitlin is a graduate of California State University at Sonoma, where she majored in English. She has a Master's degree in Creative Writing in progress. When she isn't working on her novel, she's taking care of her toddler son, Damian. Caitlin and Jack founded the Fictional Café together April 15, 2013.
Jason Brick
Jason is a freelance writer, heroic drinker, and father of two. His published work runs the gamut from ghostwritten business books, to YA fiction, to role playing games supplements. He lives in Oregon. His website is http://www.brickcommajason.com/
Gary Marchesano
Gary Marchesano (pronounced March-es-ah-noh) was born in New York and raised on the west coast of the United Sates, where he found education and inspiration frequenting the galleries and museums of Los Angeles, Carmel, Newport Beach and San Francisco. He matured as an artist in the Northern California / Nevada region of Lake Tahoe, where he studied under internationally acclaimed artists David Foster and Phyllis Schafer.  A former gallery owner and exhibitor at Art Miami, Marchesano currently resides on the Space Coast of Central Florida, where he creates a wide variety of artwork. Learn more about Gary and see more of his art at his website, http://double-vision-art.com/.
Natalie Rodriguez
Natalie Rodriguez is a writer, filmmaker, and mental health advocate based in Los Angeles, California. She graduated with her Bachelor of Arts in TV-Film from CSU Fullerton in 2014. Her writing has been published and featured on many websites including Amazon Books, The Huffington Post, Zooey Deschanel's Hello Giggles, and TheRichest. She was selected as one of the ten screenwriters for actor James Franco's first Studio 4 Master Class.
Natalie's extensive background in film includes screenwriting, directing, producing, and editing. Her film works have been featured on Funny or Die and Fictional Café. Some of her other screenplays and films have placed in the final rounds at the Beverly Hills Film Festival, Hollywood Screenplay Contest, IndieFEST Awards, and others.
She can be contacted at (909) 728-2850 or natalie@fictionalcafe.com. Follow her at @natchrisrod and @theextraordfilm.